Dr. Eugene Bruder Numismatist - Type Coins and Key Dates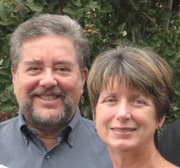 Now that our website has been operating for some time, and we have placed most of our US and some Canadian items on it, we are starting to add other World Coins for your pleasure. We are still only a two person organization, so it will be a gradual project. I appreciate all of the customers' helpful feedback to date, and am currently in the process of upgrading the website. You will see the magnification of pictures upgrade that has been installed, and more is to come! The upgrades should be in place by the end of September. There will be several new features that will make navigating the website much easier.
THE BIG NEWS:
The move to Lincoln is mostly done, but we have a lot of fixing up to do at the house. The storage units are empty, but the house is still full of boxes. We will be attending the Omaha Show first weekend in October for the first time. Our Fall schedule also includes Tinley Park, Indiana State, Grapevine in Nov., Baltimore and the Denver Expo. I'm working on photos of my recent acquisitions, but it is taking longer than I hoped. If there is a coin you want to see, email me and I will make it a priority.
PS: I just changed my cell phone to a local number: 402-937-5165
A couple of notes; when searching for a particular date, please fill in the same date in the 'from' and 'to' search boxes. For varieties, just put in the actual number, i.e. for Overton-107, just the '107' is needed. Also, if you want a coin, please place a
purchase order
through the shopping cart -that will send us both an automatic email, so we can then check the coin for availability and will email you an
invoice
that confirms availablity and includes shipping costs and taxes if applicable.
Please wait for the "Website order invoice" email before sending payment.
If you are a new customer, you will need to set up an account using your email address as an account number (so we can contact you). After you place a purchase order, you will get a an automatic confirmation email, but wait for us to send an actual invoice to confirm availability and add shipping and tax if applicable.You will then be able to track the order in your account with the shipping date and tracking numbers. I also will email you at each step of the order (i.e., when payment is received, the estimated and actual shipping dates, and the tracking number).
Please enjoy the offerings to follow. Email us with any questions or concerns that you have. We want this to be a pleasant experience for us all!
Sincerely,
Gene and Diann Bruder
PS: Minnesota Residents please see notice under 'Current News' tab