Dr. Eugene Bruder Numismatist - Type Coins and Key Dates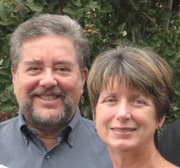 Now that our website has been operating for some time, and we have placed most of our US and some Canadian items on it, we are starting to add some World Coins for your pleasure. We are still only a two person organization, so it will be a gradual project. I appreciate all of the customers' helpful feedback to date, and will continue to try to improve the website and our offerings. This is still a labor of love!
THE BIG NEWS:
We have arrived in Lincoln, and have overcome some hurdles such as a DOA computer and a box of missing checks for my new bank account! Things are returning to normal, and we have returned from the Baltimore show with a flock of new purchases. I acquired a 1918/7-S Standing Liberty Quarter in PCGS MS63 with eye-popping lustre, a 26-S in PCGS MS66 (Top pop) and an original 1920 in PCGS MS65FH. Also acquired were 1794 Half Cent and Large Cent, a 1921 Mercury Dime in PCGS AU55 and a nice cameo looking 1862 Indian Cent in PCGS PR64. These are a few of my new purchases. I will be working on the pictures over the next 2 weeks, but let me know if you want to see anything right away.
We will try to bring the same level of customer service to the website that you enjoy at the shows. We try to get photos of new items on the website as quickly as possible, but it sometimes takes a while as we are still doing 25+ shows a year. If you need a picture, please email us and we will try to get one as soon as possible. You will always have a 'no questions asked' return privilege unless other arrangements have been made (such as bullion-related gold).
A couple of notes; when searching for a particular date, please fill in the same date in the 'from' and 'to' search boxes. For varieties, just put in the actual number, i.e. for Overton-107, just the '107' is needed. Also, if you want a coin, please place a
purchase order
through the shopping cart -that will send us both an automatic email, so we can then check the coin for availability and will email you an
invoice
that confirms availablity and includes shipping costs and taxes if applicable.
Please wait for the invoice before sending payment.
If you are a new customer, you will need to set up an account using your email address as an account number (so we can contact you). After you place a purchase order, you will get a an automatic confirmation email, but wait for us to send an actual invoice to confirm availability and add shipping and tax if applicable.You will then be able to track the order in your account with the shipping date and tracking numbers.
Please enjoy the offerings to follow. Email us with any questions or concerns that you have. We want this to be a pleasant experience for us all!
Sincerely,
Gene and Diann Bruder
PS: Minnesota Residents please see notice under 'Current News' tab